Lame Kiffin
A little after 5:30 pm on Wednesday, January 13th, 2010, Lane Kiffin took the podium in Heritage Hall and spoke into the mic, his first press conference as head coach of the University of Southern California.  "To be here today, I'm extremely fortunate".  That's the understatement of the f#@&ing century, and we're only 10 years into it.
Lane Kiffin has somehow parlayed failure, before being rescued by mediocrity, into 3 coaching gigs in the last 4 years (each one seemingly superior to the prior), thanks to having good people around him. Senile Al Davis (who is beginning to look more sane thanks to Kiffin) hired him away to be a first time head coach…anywhere.  Kiffin sported a .333 winning percentage, though in his defense, it was the Raiders.  Still, he was fired, and somehow got hired at a national power program at the University of Tennessee, replacing a legend, where they have had 3 head coaches in 30 years.  Kiffin, the last, was there only 14 months.
Kiffin jumped into the toughest conference in America, openly taking on conference rival and defending National Champion Florida and coach Urban Meyer.  Kiffin even went so far as to accuse Meyer of recruiting violations and cheating, which was inaccurate, before racking up 6 NCAA violations himself.  Not seeming to know or care about the NCAA rule book and moving on to USC, a program that may incur sanctions for things he did when he was there, would seem to be a recipe for disaster.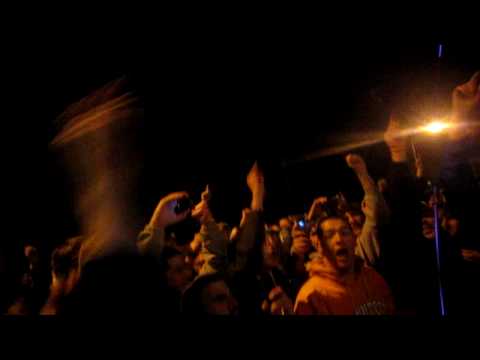 For most of the PAC 10, this is a great hire.  Kiffin is largely a twit, getting by on his father's good name, and often behaving like a petulant child. The rest of the conference would benefit from this desperate move by USC Athletic Director Mike Garrett.
If it was Kiffin by himself.
However, Kiffin comes in a package.  A package that contains two other great coaches (One of which, Ed Orgeron, was reportedly calling the recruits he brought to Tennessee and told them to now come to USC-a classless move), thereby increasing his own value. A package that will no doubt convince recruits to come to USC, just when it looked like the program was imploding faster than David Hasselhoff at a local drinking hole.  And one of those great coaches is revered defensive coach Monte Kiffin, Lane's dad.  Continuing to get by on his daddy's merit is one way Lane was hired at Tennessee.  A national power program wouldn't normally hire a young coach who had never coached in college, and who's only head coaching was a 5-15 record.  Lane Kiffin now seems to have achieved one of the signs of the football apocalypse:  Making Al Davis look completely likeable. Kiffin has gone from success as an assistant to failing on his own, to mediocrity with a hand-picked staff that is far more talented.  He moves on to USC with that staff, and his own ego-driven self-delusion.
Seeing Kiffin the night of Tuesday, January 12th, in a 60 second self-congratulatory monologue before scurrying away like a coward, the fear in his face and body language was more than distinguishable.  Knowing the Lynch mob wasn't too far behind; Kiffin briefly rattled on about how he was proud of what he did and worked hard every day.  Then he slithered away, where he must have had a chopper waiting with blades churning, needing to be extracted from a hot LZ.  It was reminiscent of Mussolini in Dongo, trying to find a way to escape.  Or Ceausescu in Bucharest and then Targoviste.
Unlike those sociopaths, Kiffin did get away.  Kiffin is the loudmouth kid in the gang who loves to start trouble, as long as he has his boys around him to protect him.  But one thing is for sure.  If SC falters again, not even little Laney's supporting cast will be good enough to save him from the axe.
And after Pete Carroll fails in the NFL (again), look for his prodigal return.  It should only be a couple years.