Unsmellable!
So I'm watching the Super Bowl at this great new bar.  Yeah, I'm a bit biased because a good friend owns it, but aside from the hot women that go in there, it is even more keen for the fact that movie star Shia LaBeouf, who sits at the head table of high council of douche-baggery, got punched out there a few weeks ago (Mad Bulls Tavern in Sherman Oaks, California, for those that are curious).
So there I was…enjoying the game, the company of my brethren, the atmosphere, and the bevvy of hot women that are surrounding me.  Granted, none of them were there for me, but I was still there…you know…in the inner circle…amongst the "cool" people.  And even though the hotties were into my buddy, this meant that with a certain amount of degrees of separation, they were into me, right?  I was literally a few feet away from some of the finest flesh ever to grace the planet, but that ranking lasted only a moment.
Soon, the flesh that was so perfect was replaced my larger, more abrasive, intimidating skin.  I don't know exactly when it happened.  I had not had an extreme amount of alcohol, nor had I had any hallucinogenic.  But what came on the TV screen and captivated the entire venue made half of me nearly puke up my pancreas, and the other half explode in glee.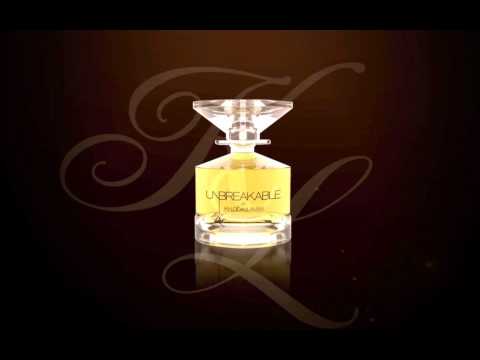 Yes, it was true.  Ultra-masculine Khloe Kardashian and her weed smoking, candy eating beau Lamar Odom (The couple also known as Lardashian, a.k.a. Kush Man and Franken Hooker) have embarked on a new quest. The two entrepreneurs have created a unisex scent that you can buy at your local Stater Brothers and other not-so-fine retailers near you.  This is a perfume commercial greater than any ever created, particularly because it features a scent that all of us can wear together and smell the same.
So why the name, "Unbreakable?"  Could it be due to her mental and physical density?  I do like the fact that it could be named for Lamar's strength, as it could only take a man of Lamar's considerable physical stature to hoist a beast like that on his back, as he did on his commercial.
Just when I think Lardashian can't top themselves, they come out with something like this.  But what must it smell like?  I will leave it to you, the readers, but I would guess it's somewhere between liquefied THC, anti-freeze, vinegar, body odor, and 2 month old Halloween candy.  I would call it Eau De Stanque.  Feel free to leave your nomination for scent combinations and brand names below.