"Your Ego's Writing Checks Your Body Can't Cash"
Lane Kiffin obviously hasn't read the book, "How to Win Friends and Influence People".  A son of a highly respected and long tenured defensive coach Monte Kiffin, Lane is largely thought of as being handed the greatest coaching gigs at a young age without ever having to prove himself, just because he is Monte's son.  He became the USC offensive coordinator after Norm Chow was unceremoniously run out of town.  With Reggie Bush and Matt Leinart and other great weapons, and with Kiffin merely inheriting Chow's genius architecture of offense, he was able to parlay that 1 year tenure in that cush position into an NFL head coaching job with the Oakland Raiders, even over more qualified candidates.  With this track record of getting things handed to him, it's no wonder he opened up his yap in the worst way possible, inviting a beating that would make the Gooch's beating of Arnold Jackson look tame.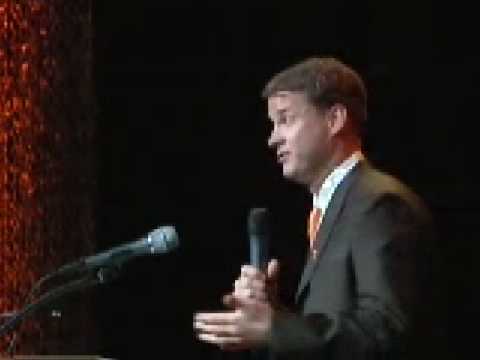 Before he even coached his first game as the new Tennessee Volunteers head coach, Kiffin stated at his first press conference that he was, "looking forward to…singing Rocky Top all night long after we beat Florida next year.  It will be a blast."  Perhaps more incendiary, though, was when Kiffin accused Florida of recruiting violations, just a day after national signing day.  Kiffin, meanwhile, has racked up 3 secondary violations himself.  But calling Urban Meyer a cheater, the winningest coach in the conference and arguably the best coach in college football, has all but invited his own thrashing.  Meyer has a 3-1 bowl record since he came to Florida in 2004, with 2 SEC championships and 2 BCS national championships in the last 3 years.
Certainly, no one can Blame Kiffin for trying to create a buzz about the program.  Once a national power, Tennessee's 5-7 atrocity last season resulted in the removal of coaching legend Phil Fulmer and the hiring of Kiffin.  So it was interesting how when the program is in the worst shape it's been in well, maybe, ever, he decides to go after the King of the mountain.  What better way to generate some attention than to pick on the biggest kid on the block?  The problem is, when you do that, you better be able to handle yourself, because the biggest kid on the block is likely to pile drive your dome in the dirt, then spit on you when he's done.  This would indicate why Tennessee is a 30 point underdog this weekend as they head to the Swamp, in what may be the best definition of "Lambs to the slaughter" we've seen in years.
It's probably going to get ugly, and perhaps the best indication of that is the eerie quiet that is coming out of Gainesville.  All the "no comment" and "we've moved on" verbiage from Florida certainly seems like the quiet before the storm, likely to be a category 5 hurricane unleashed on the Vols.  And with perhaps the best player in college football history taking the attack on his coach personally, Tim Tebow said in a statement Monday, ""I don't like anyone talking about coach (Urban) Meyer".  As happy as Gator fans are that the current regime has not behaved with the same arrogance that the Steve Spurrier regime did ( running up the score and then not winning the big game), you can certainly expect to see a blast from the past this weekend.  Look for a 40-50 point margin of victory here, just like the Old Ball Coach would do.
UPDATE:
It's on! Even after a much closer game than most people expected and maybe even wanted, the war of words seems only to be heating up, led by the coaches. When asked why exactly the Gators didn't blow out Tennessee by at least 30 points, as Vegas oddsmakers predicted, Florida coach Urban Meyer said his objective was just to win. According to Meyer, a conservative play calling scheme by Tennessee impressed upon Meyer that the Vols didn't want to win, and would just try to keep it close, and thus allowed for Meyer to keep a leash on his dogs instead of turning them loose. "When I saw them start handing the ball off, you didn't feel like they were going after the win," said Meyer to reporters the day after the game. "They wanted to shorten the game. I remember looking out there and there's 10 minutes left in the game and there's no no-huddle, they are down, I think it was 23-6, and (there's no) urgency."
He also went on to say that 3 of his own players were battling flu-like symptoms during the week leading up to the game.
It didn't take long for Kiffin to fire back. When told of Meyer's comments about his teams possible illness, and asked if Tennessee players had the same affliction, Kiffin quipped, "I don't know. I guess we'll wait and after we're not excited about a performance, we'll tell you everybody was sick."
Its on…Do we really have to wait till next year?